Welcome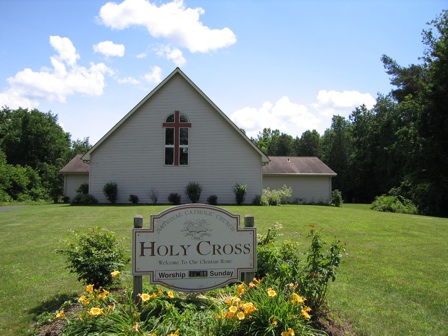 Holy Cross Polish National Catholic Church is located in Lakeland, New York, near the State Fairgrounds in Syracuse at 3690 Armstrong Rd.
Holy Mass is celebrated on Sunday at 11am. We have a regular schedule of liturgies, devotional services, and activities.
Our Pastor is the Very Rev. Marian Pociecha. The Parish Chairman is Roberta "Bobbi" Lasinski and the Vice-Chairman is Mr. Richard "Rick" Navatka.
For more information, please call Bobbi at 487-2756 or in an emergency, please call Fr. Senior Pociecha at 315-269-4345.
View our Blog for Announcements, Happenings, and Pictures. Our Calendar and Weekly Bulletins are also available. If you wish to contact us use our contact form or send a note to Bobbi.
The latest posts from our blog: